Free Haircut, Feeding Activity and Facial Masks Distribution in Sitio Catunggan, Brgy. Poblacion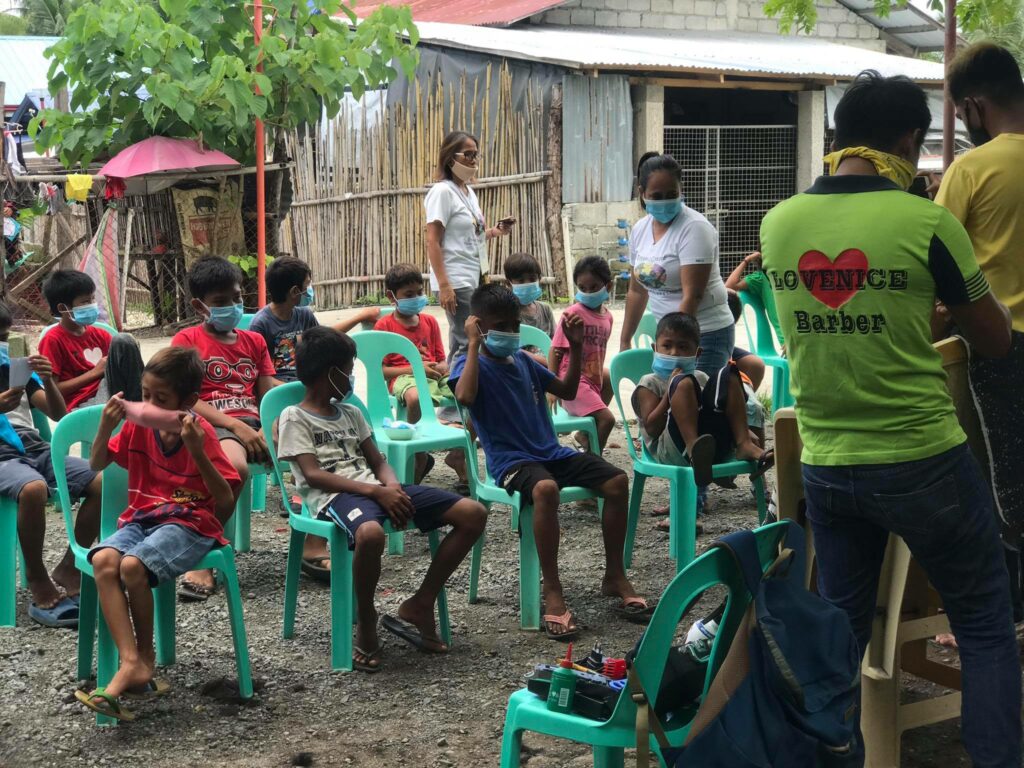 We conducted a feeding and free haircut activity in Sitio Catunggan located in Punta, Barangay Poblacion. Sitio Catunggan is one of communities in the municipality of Sablayan with higher number of  underpriviliged children whose families  depends on occassional government support, short-term/ casual employment, fishing, coastal and marine livelihood.
With the assistance of Barangay Health Workers (BHWs) , community officials and volunteers, we were able to feed around 100 young children. Days before the activity, Sablayanihan volunteers made house-to-house visits to distribute numbered stubs to families with children in need of hair cut. Masks were also given to children for health and hygiene reason.The activity started from 8am and finished around 2pm.
Chicken-macaroni and vegetable soup was served not only to children who had their hair cut but also those who came for feeding activity. Around sixty (60) of them got new haircut.
We would like to thank all the  volunteers who came to assist the children, Barangay council who lent chairs for the children to sit on while waiting and to the barbers – LoveNice Barbershop, Stay Sharp Barber and Jeal Catalino, a barber and a resident of Punta.
Below are some of the pictures taken on that day.