SABLAYANIHAN CHILDREN'S NECESSITY BANK
It is Donate-2-Create SABLAYANIHAN's flagship program,   a space where donated children supplies are being stored and given  for free to children in need.
Donated supplies are given to underprivileged children in times of emergency such as lost of personal belongings, lack of family income, crop loss and natural disasters.
Supplies consist of new and slightly- used clothing, hygiene and sanitary kits and school supplies ´.  As these necessary items already available in the Necessity Bank, volunteers could immediately respond to children's need affected by unfortunate events.
Donations are also used in feeding programs, relief operations, establishment of learning spaces and community projects involving children.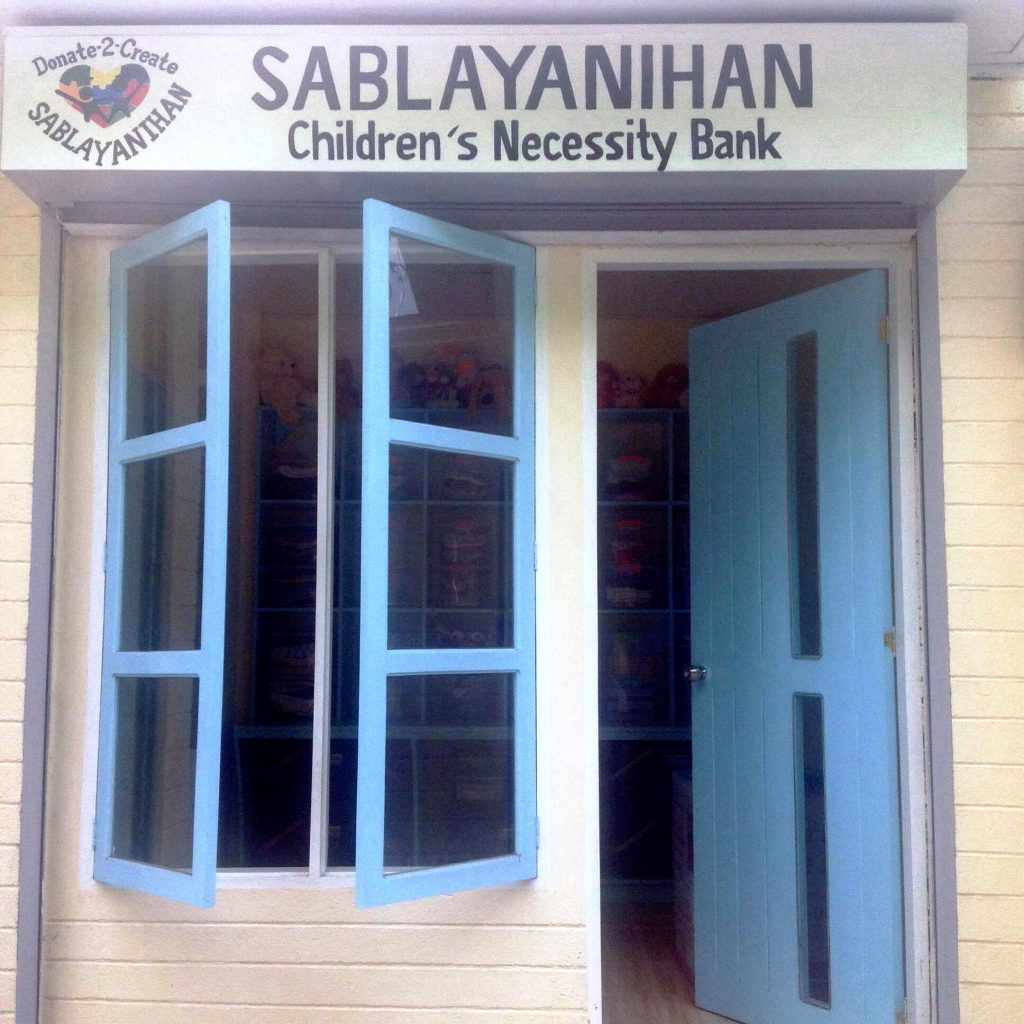 DISASTER RELIEF - RESPONDER INITIATIVE
Small children and young people from the most disadvantaged families suffer the most during and after disasters. They could lose their homes, and personal belongings , get sick and more exposed to danger.
Through the help of generous donors and readily-available basic necessities supplies in our Children's Necessity Bank, we can immediately help children affected by natural disasters and emergencies.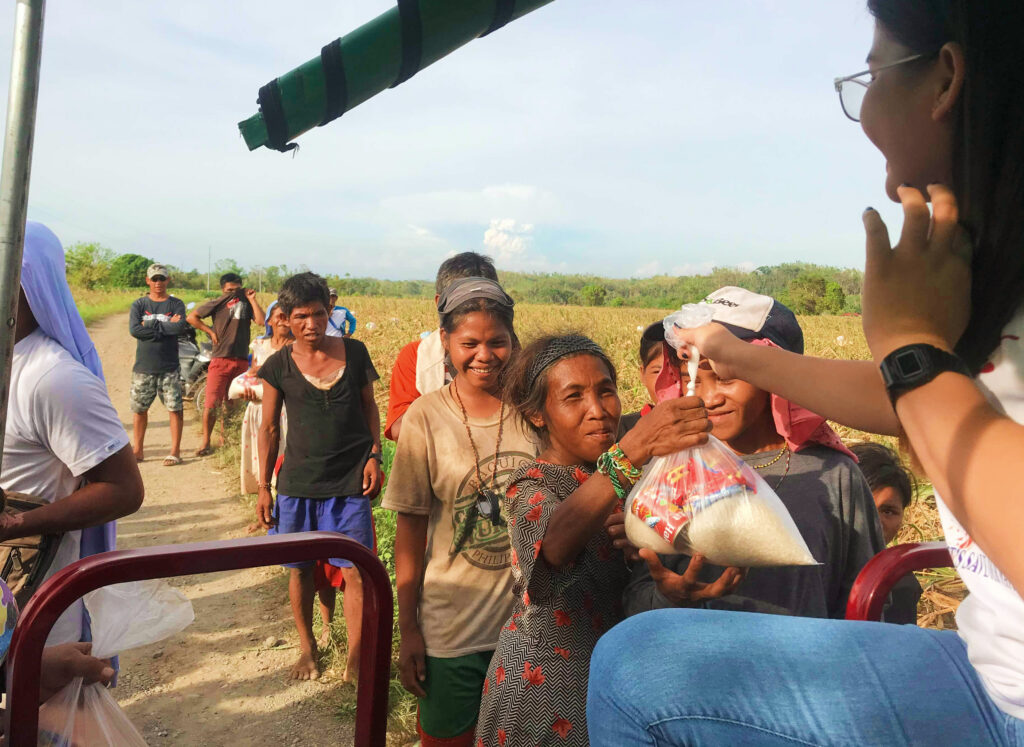 Donate-2-Create conducts feeding in different communities such as in Kindergarten, public primary schools , barangay communal areas, evacuation centers as well as in far-flung indigenous communities.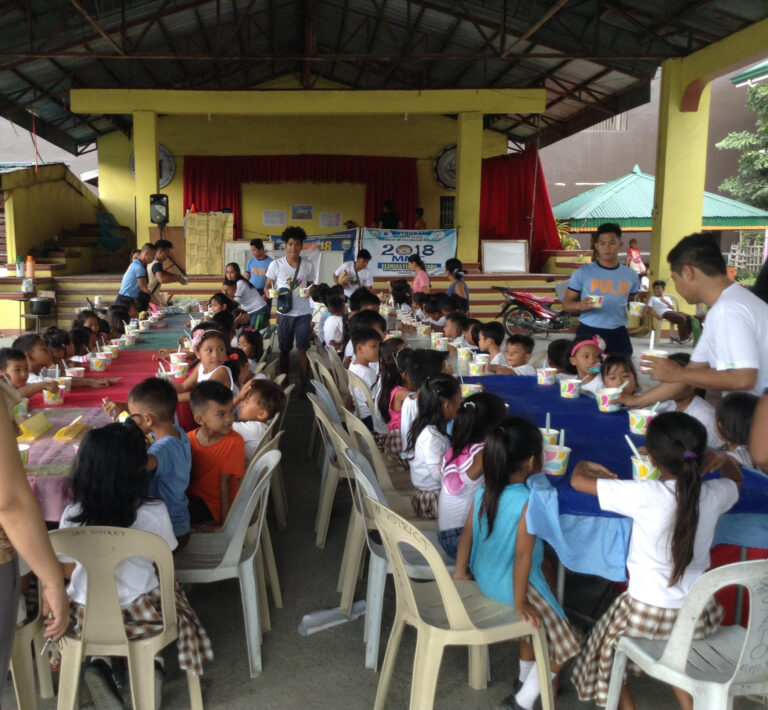 LIBRENG GUPIT PARA KAY LIIT - FREE HAIRCUT PROGRAMS
With the help of volunteers , barbers and hair cutters, community officials and barangay health workers, we conduct free hair cut activities for children ages 3 – 13 years old. This is a part of hygiene and sanitation initiative.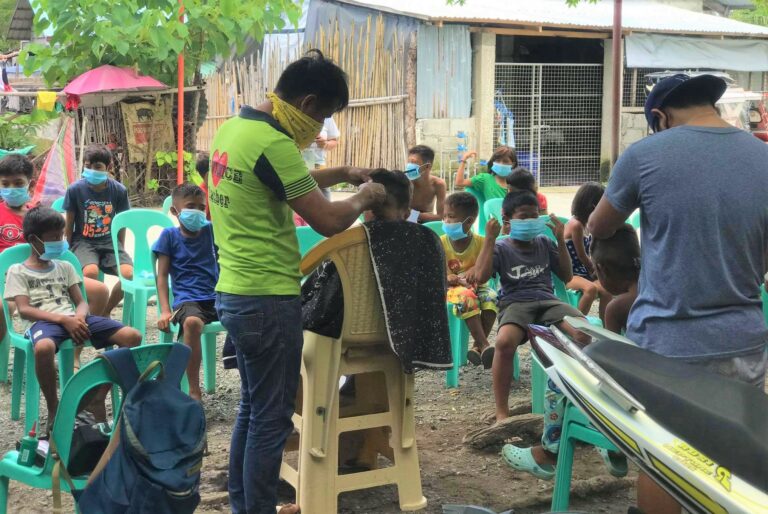 MANGYAN COMMUNITIES INITIATIVES
Most Mangyan communities have been displaced by increasing armed conflicts between military and rebels,  environmental laws and land disputes as well as effects of climate change.
Whether  located on the mountain or nearby town proper,  volunteers visit Mangyan communities ( indigenous people of Sablayan ) in the municipality to deliver feeding services, relief  and educational assistance to young children and their families.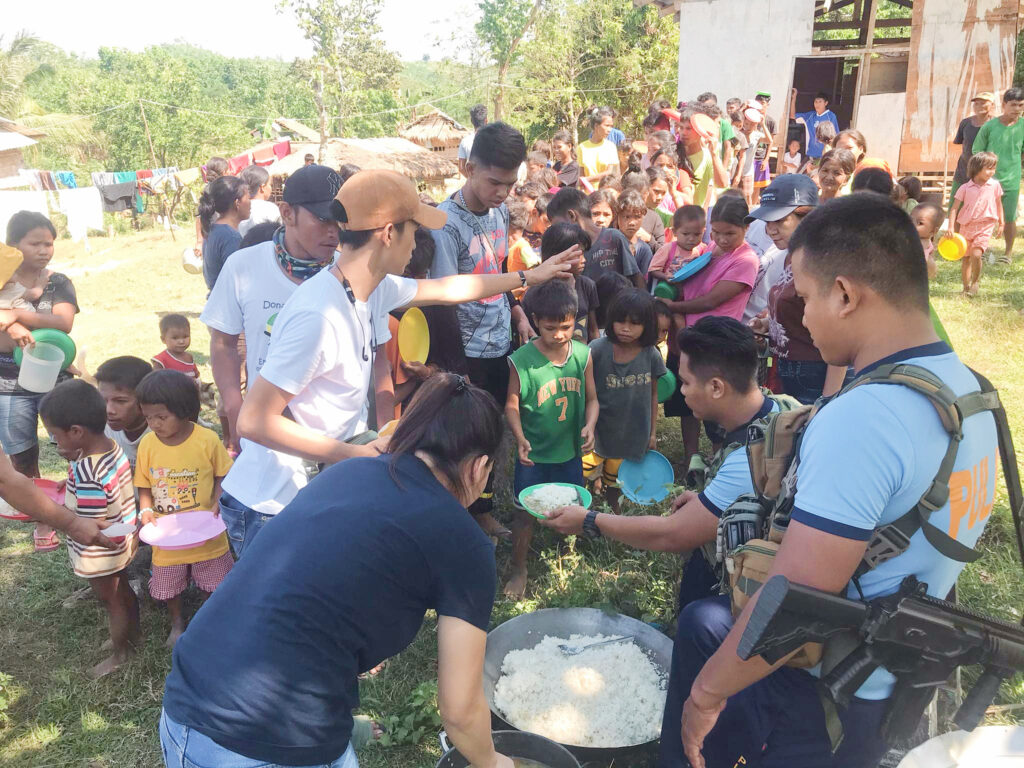 SABLAYANIHAN BARANGAY SUPPORT
Donate-2-Create, in cooperation with community officials conduct environmental and communal  activities such as tree planting , giving support in times of crisis such as COVID  epidemic and participation in other community activities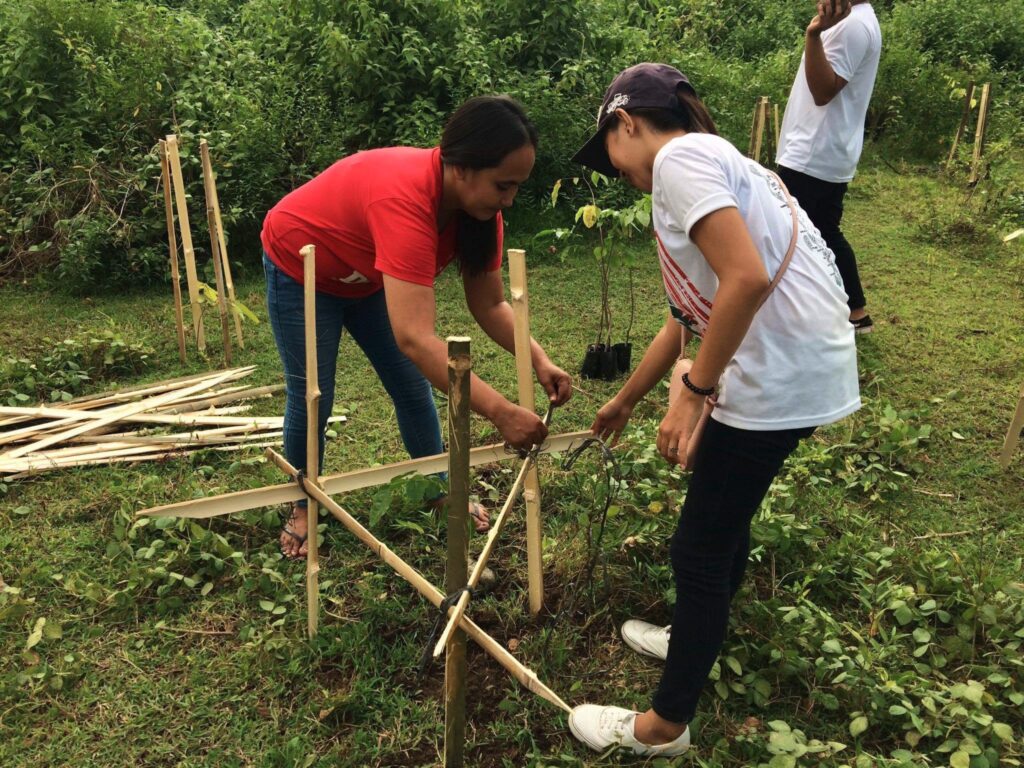 SCHOOL SUPPLIES DISTRIBUTION
We distribute school supplies packs to indigent children in rural areas, urban poor, children of indigenous communities and students of Alternative Learning School (ALS) . These supplies help families ease some of their financial burden especially in times of  crop loss and loss of personal belongings due to calamities and unfortunate events such as house fire.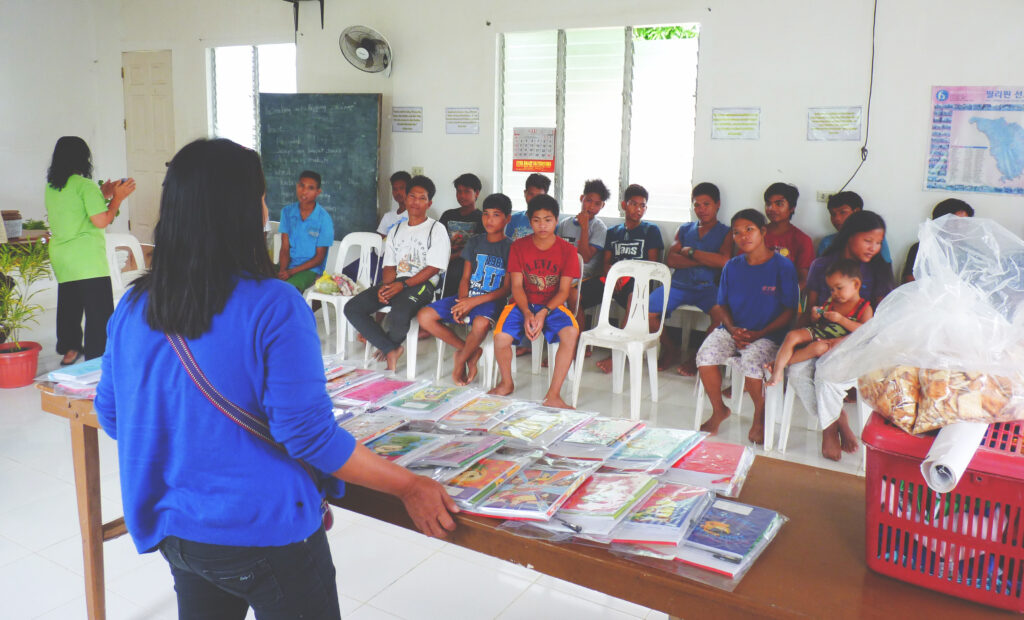 Slippers are a necessity for children. They are more practical affordable for parents., suited for the hot and rainy weather and good alternative if shoes are not available and relatively unaffordable.  Though less expensive, poor families cannot afford to replace torn pairs of slippers which can lower children' confidence, expose their feet to dirt and increase risk of being hurt.