Feeding Activity : Central Elementary School, Barangay Buenavista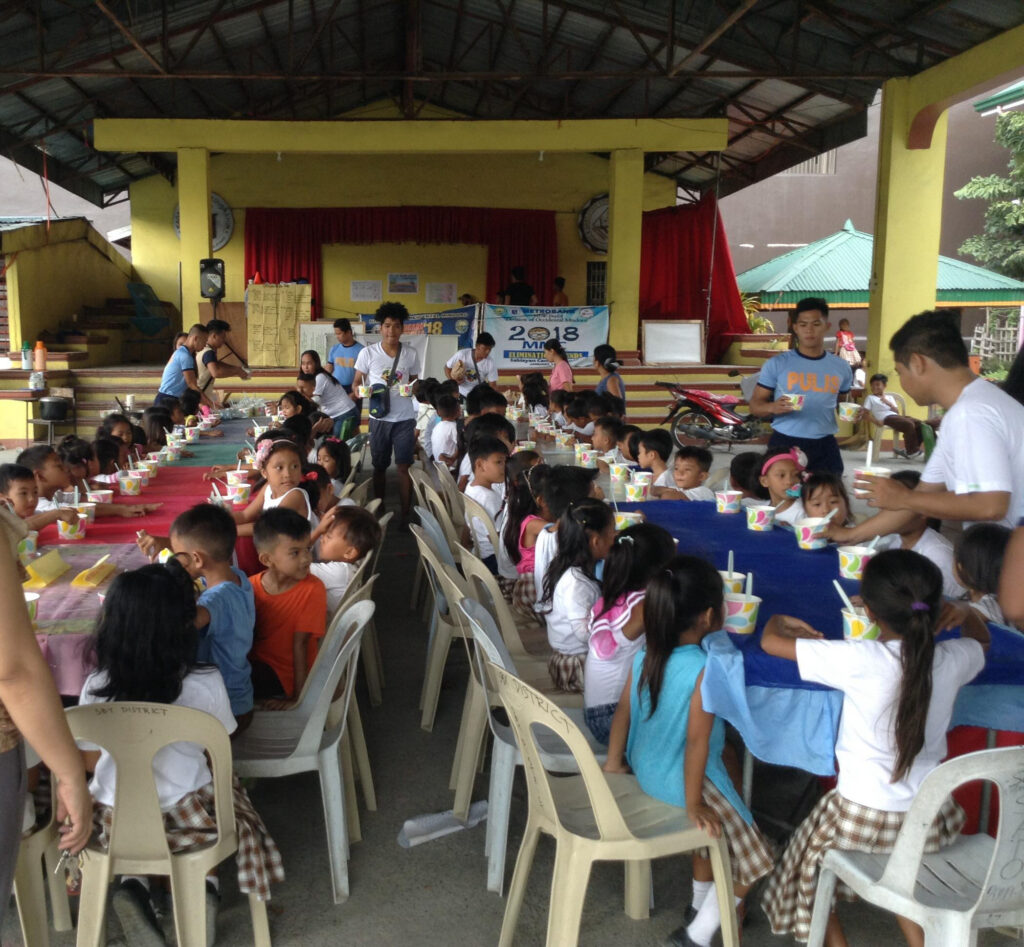 We have just successfully completed our last feeding activity this month! Over 200 children ages 3-7 queued up for a warm nutritious meal —  'sopas ' ( soup made with macaroni, chicken, plenty of vegetables and milk), and ' pandesal with Malunggay'  ( bread roll with Moringa leaves).  Everyone really enjoyed eating with their peers. Nutritious meals are important to children´s overall well-being. Nourishment provides them better conditions  to learn , grow and succeed in life.
       Many thanks to the compassionate generosity of all the donors and parents of the children as well as to the teachers and  volunteers who who invested their time and skills for this activity. And lastly, a special thanks to Special Action Force members (SAF) for their continuous support.
          Below are some of the snapshots from the activity.