Feeding Activity in Mangyan Community at Sitio Macambang, Barangay Buenavista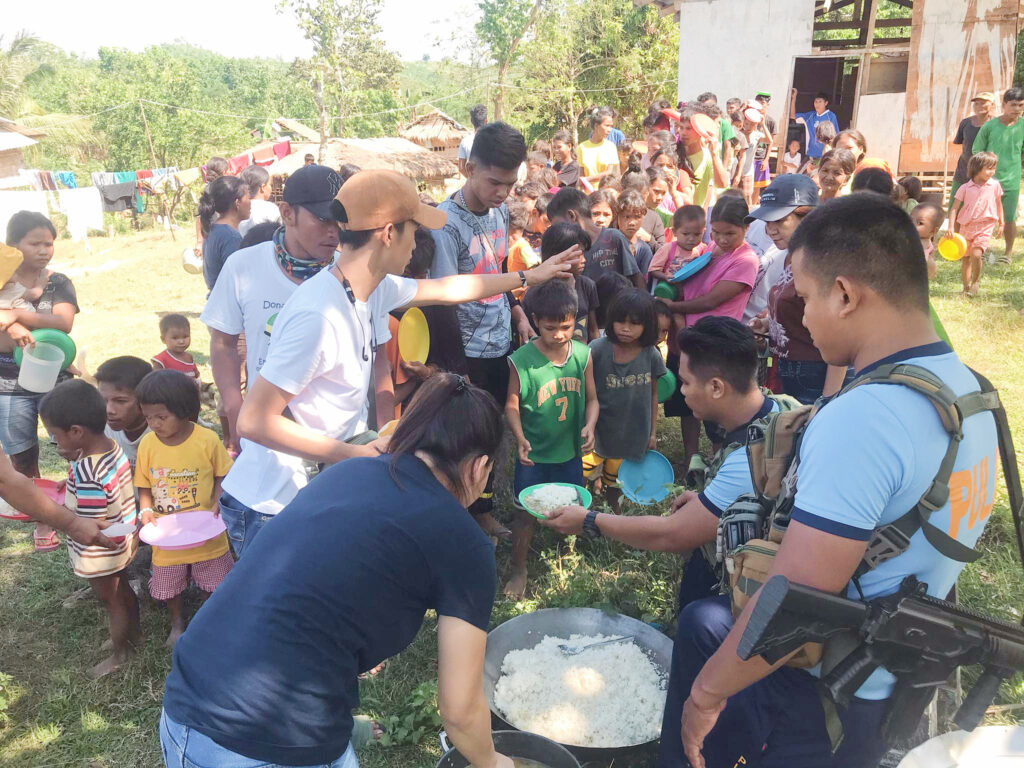 We conducted another successful feeding activity in Mangyan Community located in the mountains of Sitio Macambang, a settlement around 30 minutes away by foot from Sablayan Town Proper. The indigenous community here mostly belongs to Alangan Tribe. They used to live in Sta.Cruz, a neighboring municipality of Sablayan. However, due to armed conflicts between military and rebels, lack of land for farming and limitations of natural resources to survive, they looked for a better place to live. With the help of the government and concerned groups, they were provided a settlement where they can live and raise their families as well as cultivate the land for subsistence farming. The community has grown and now has a total population of 200, over half of it are children and young adults.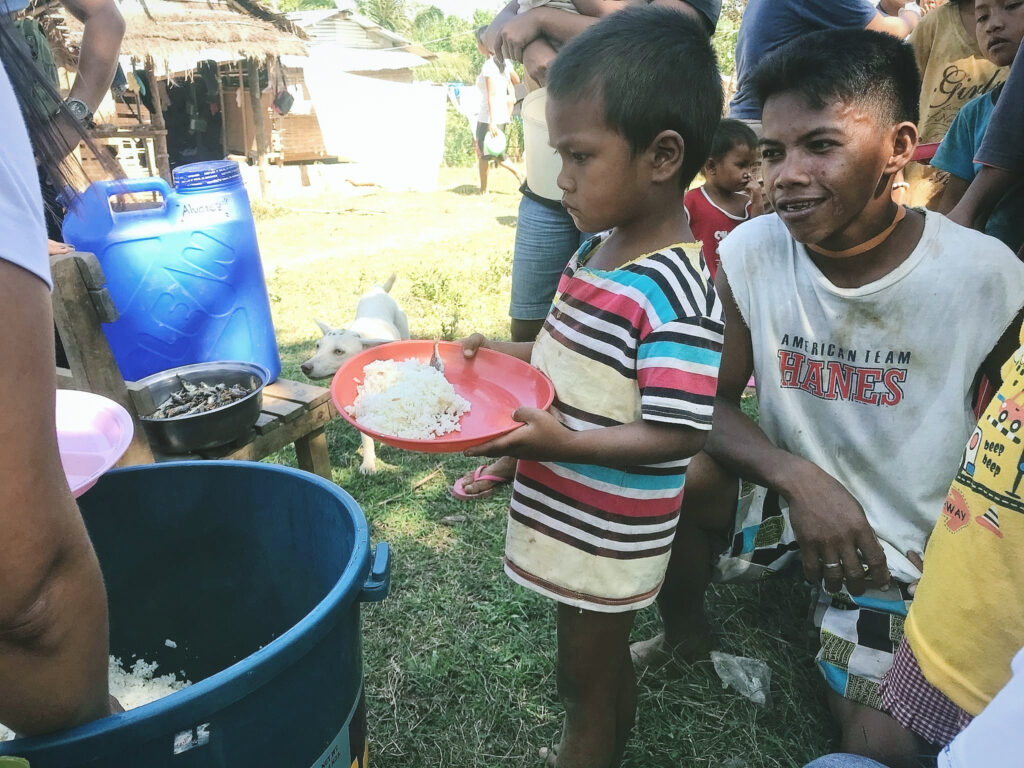 The feeding activity was conducted in the community center area. We served hot meal consisting of boiled white rice with sauteed Mung or 'monggo' beans with small fried fish. Aside from the feeding activity, volunteers prepared some fun games for children and young adults. The parents also enjoyed watching their children participate.
We would like to thank everyone – donors and volunteers  who helped us with the preparation of the food, transport and distribution. Below are some pictures taken from the activity.