Food Bags and School Supplies Distribution and Opening of Children'S Necessity Bank -Barangay Buenavista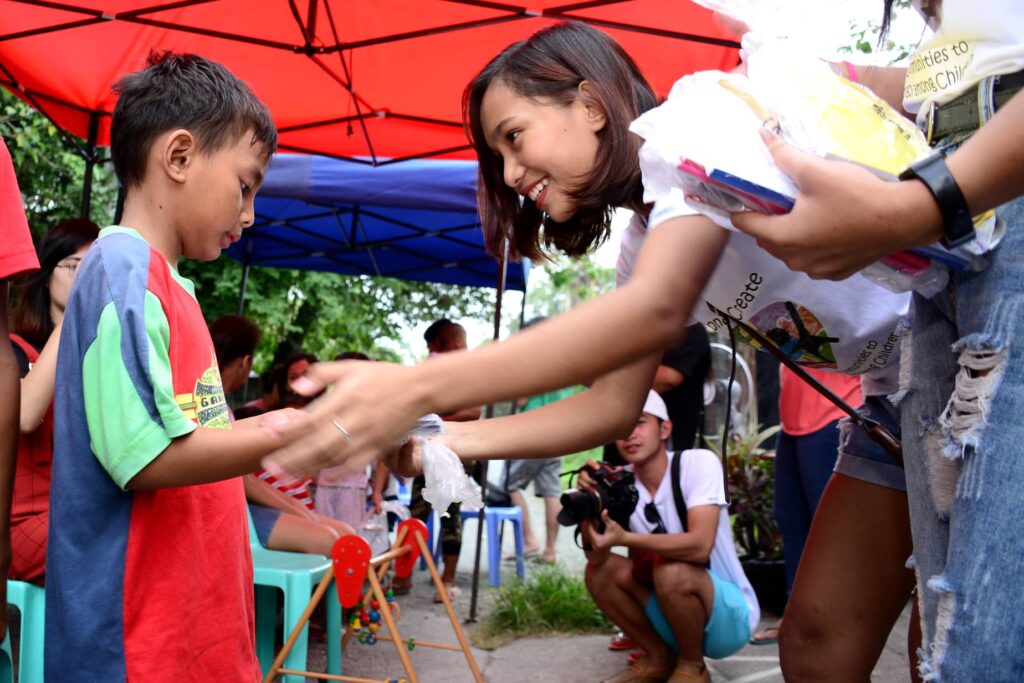 Families and children beneficiaries of Children´s Necessity Bank gathered to celebrate the opening of Children`s Necessity Bank in Barangay Buenavista. The Necessity Bank will serve as a storage of children´s supplies that underprivileged children can avail in cases of family's income shortage, crop loss and loss of personal belongings after natural disaster and other unfortunate events such as burned house. The stocks of donations will also be used in outreach programs and provision of supplies for children's center that we support and managed. 
     After the program we have distributed a total of 32 bags of food packs which contains rice and canned goods for all the beneficiaries ; and 38 school supplies bags for 38 children present during the opening program.