Free Haircut, Toy Distribution and Snacks in Sitio Palbong, Barangay Batong-Buhay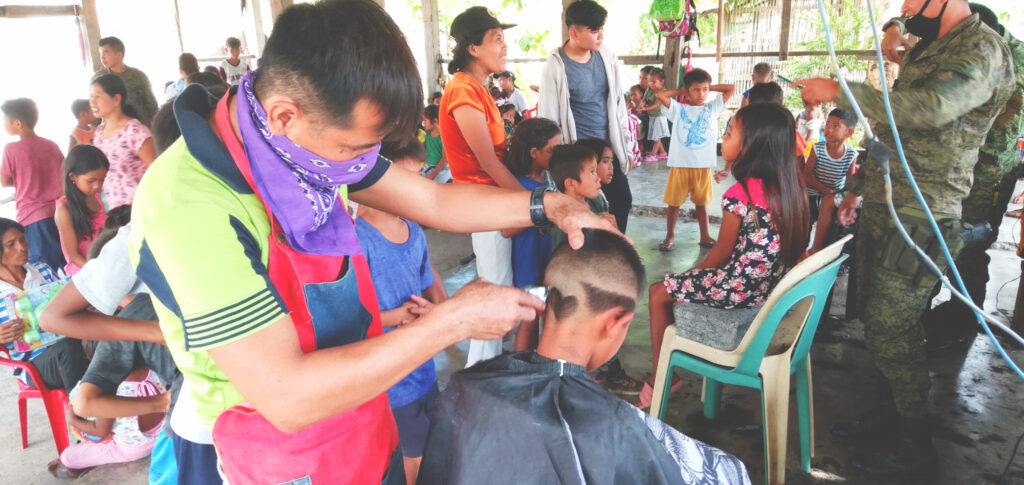 A day after Valentine's Day, Donate-2-Create : Sablayanihan volunteers , with the help of barangay health workers, community officials and members of the Philippine Army, conducted free hair cut service and toy distribution for children in Sitio Palbong.Over 150 children and their parents came for the occasion. Boys and girls lined up to have their hair cut , avail free toys and enjoy hot 'pansit' – Filipino dish of stir-fried glass noodles or  rice vermicelli (bihon) with vegetables and chicken. The day was also filled with fun games and prizes prepared by the volunteers.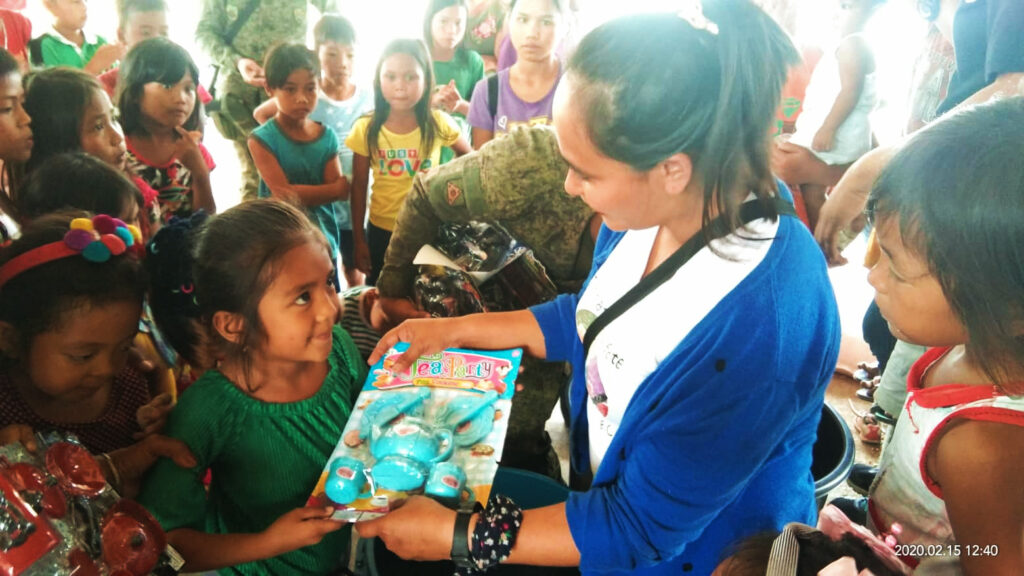 Sitio Palbong is located in Brgy. Batong-Buhay , one of the far-flung eastern barangays in municipality of Sablayan and around an hour away from the municipal town proper. Families in the community largely depends on subsistence farming and doing labor work in the fields. Those who lost their homes and livelihood due to strong typhoons Tisoy and Ursula last December have not yet recovered and source of income is still limited. This put more children at risk of malnutrition and increases incidence of absences in school to help their parents in the farm. Free services for children such as these are a big help, not only to ease some financial burden of parents to pay for hair cut and buy toys for their children , but bring sense of hope and community spirit to families.
We would like to thank all the volunteers especially the barbers from the Philippines Army and Lovenice Barber Shop, Cutis Glamorosa for the Toys, Barangay officials and parents who made this activity a success.
Here are more pictures taken from the activity.