FRESH SALTWATER FISH DISTRIBUTION TO MANGYAN FAMILIES IN SITIO DUHATAN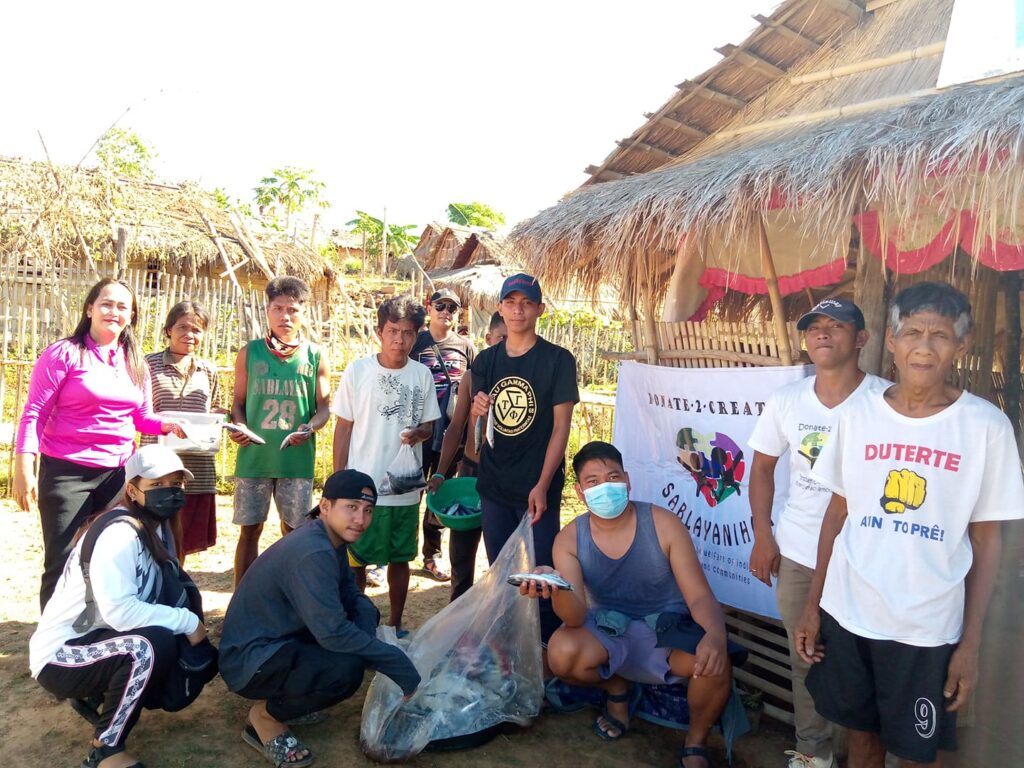 This week we successfully distributed fresh fish to several Mangyan households in Sitio Duhatan, Brgy. Sto. Niño. Parents and children gathered together in the communal area with their small containers and bags to get their share of fresh saltwater fish. The fishes would be a significant supplement to their diet which usually consists of rice, sweet potatoes, wild yam – 'nami', and other vegetables. Most of them have never eaten or tasted saltwater fishes as Mangyan families normally live on the mountain or settlements quite distant from the sea.
We would like to thank our generous supporters from BFAR who gave the fishes for distribution and volunteers especially those who patiently carried the heavy fish basin all the way up to the Mangyan settlement.
Below are some pictures taken from the activity.