FRUIT DISTRIBUTION AND FUN ACTIVITIES IN SITIO PIANGA, BARANGAY LIGAYA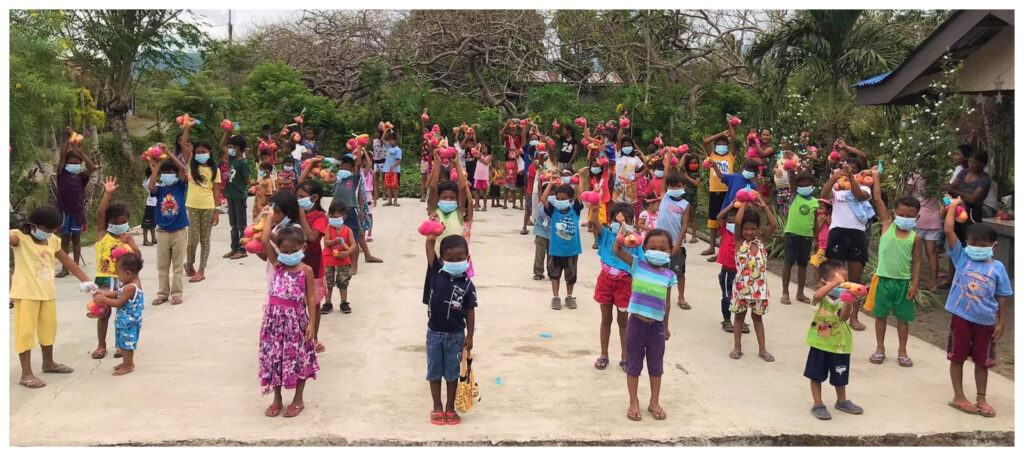 What a fresh way to end 2020 and start the new year!
Last weekend, volunteers visited Sitio Pianga –  a distant  community along the coast of Barangay Ligaya. It  is around 30 minutes away from the town proper. Most families here live way below the poverty line and largely depends on fishing for livelihood. When the sea is rough and is not viable for fishing, they work as farm laborers in nearby rice- and cornfields.
Like other indigent communities in Sablayan, families here struggle to increase their income that it is even difficult to provide children their basic needs. Poverty in the community is also exacerbated by reduced economic activity  due to the series of destructive typhoons that hit the municipality this year and the on-going COVID pandemic.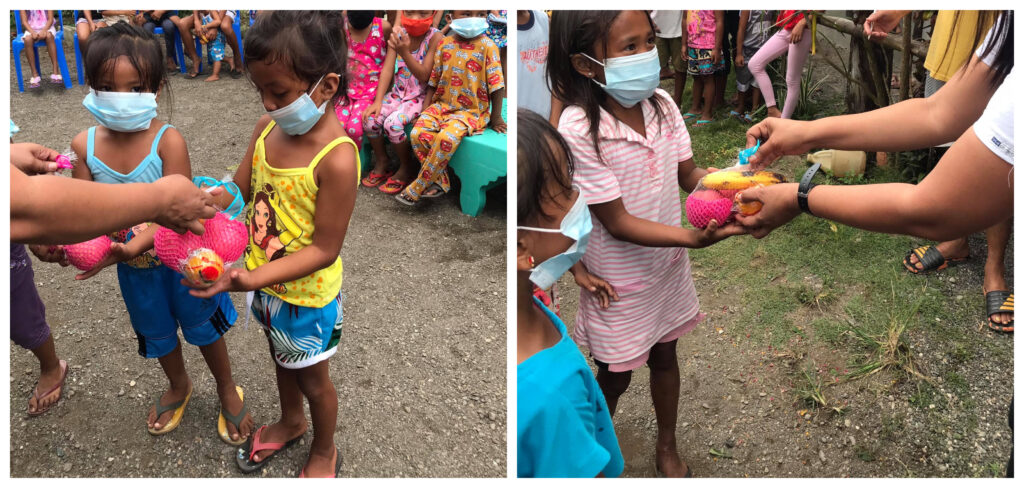 We believe that access to fresh and nutritious food is important part of improving children's health. In the recent years, we have seen a rise in  number of indigent households with poor diet quality. This has coincided with a dramatic fall in the cost of processed foods that are high in saturated fats, salt and sugar.There has been a slow but steady rise in the cost of fresh fruit and vegetables even those produced locally.
To provide some support to the families, we launched a Christmas Fruit Drive which aims to collect fruits that will be distributed to children around Sablayan. The first batch of fruits were distributed last week in Sitio Pianga. Around 150 young children, ages 1 -12 years old came with their parents to receive fruit bags containing apples, oranges and bananas. They were also given free masks as a part of our information campaign about COVID pandemic and  education about simple ways to minimize the risk of  infection. Children and parents were entertained by fun games and prizes during the activity.
Below are some pictures taken from the activity.