HOT SOUP FOR EVACUEES IN BARANGAY POBLACION AND FRONTLINERS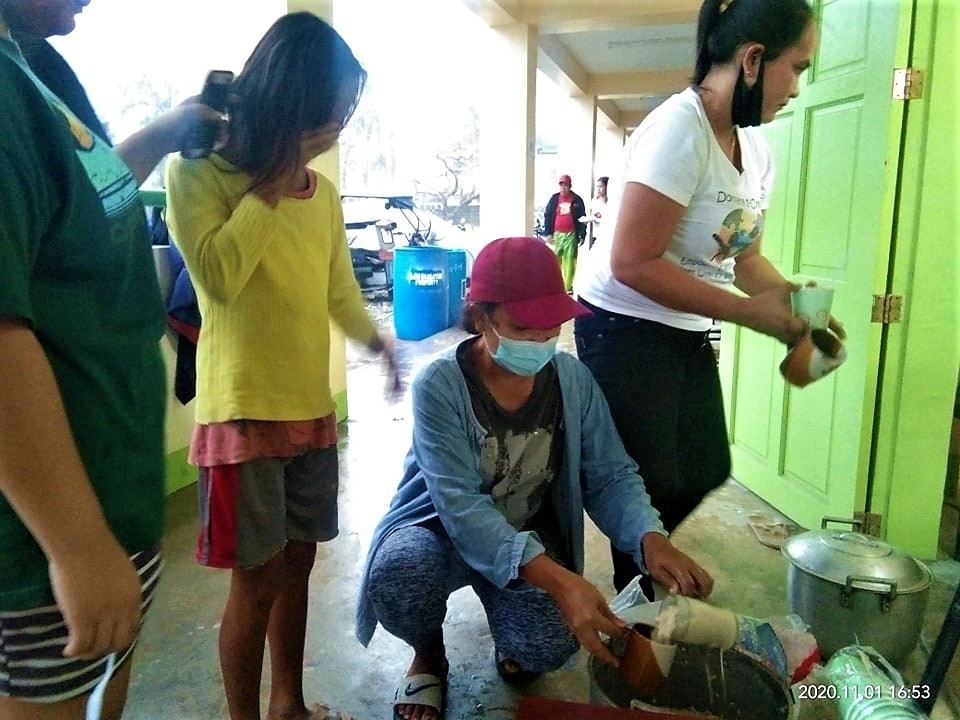 Several days after the eye of strong typhoon Quinta hit municipality of Sablayan and significantly damaged infrastructures and left people in evacuation centers,  another typhoon named 'Rolly' threatened town's communities especially the coastal community of Barangay Poblacion. The local government of Sablayan evacuated many families and stayed in designated evacuation center.
       Donate-2-Create SABLAYANIHAN volunteers delivered hot soup meals for evacuees as well as to frontliners asigned in sub-office of Provincial Government (PGO), MHO, MDRRMO and local police.
       We would like to give our heartfelt thanks to all volunteers who participated and barangay officials who guided us. Below are some pictures taken from activity.