Typhoon Relief Activity in Sitio Payompon, Barangay Sta. Lucia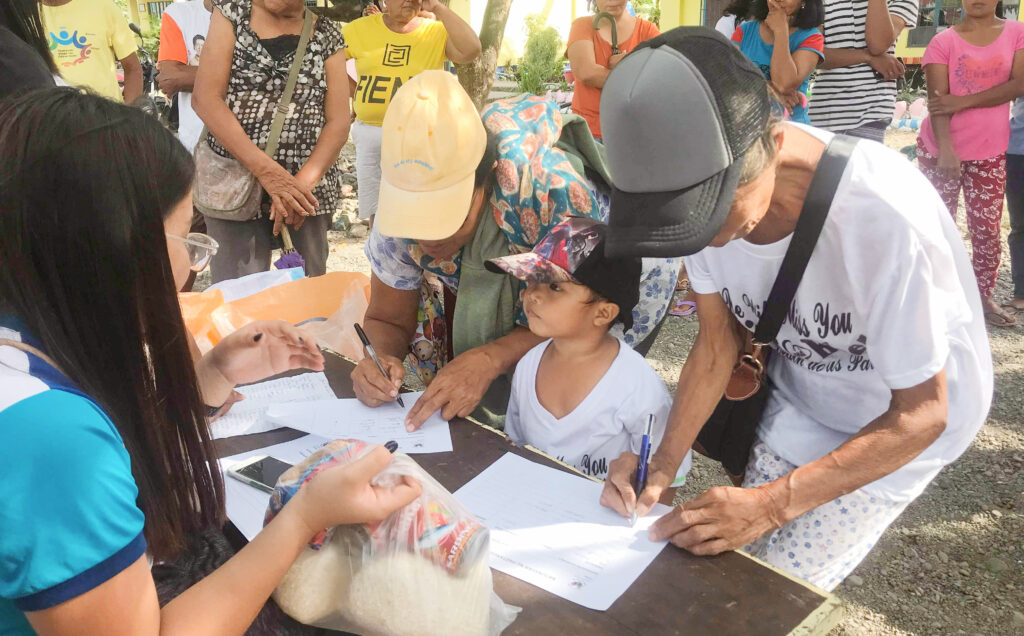 Several weeks after strong Typhoon Tisoy (Kammuri) and nearly three weeks since Typhoon Ursula (Phanfone) hit the municipality of Sablayan, affected families particularly those who living in poverty continue to struggle to get back on their feet. Most of these families live in rural communities and largely depend on subsistence agriculture and other natural resources to survive.
Substantial damage to crops and agricultural infrastructure could drive them further into poverty increasing risk of malnutrition, hunger, sickness and school absences and drop-outs among children. Heavily affected families also include indigenous people ( Mangyans) whose homes and livelihood in the mountains have been continuously threaten not only by military and armed rebel conflicts but also loss of communal land rights due to environmental protection and legislation in favor of private and individual ownership.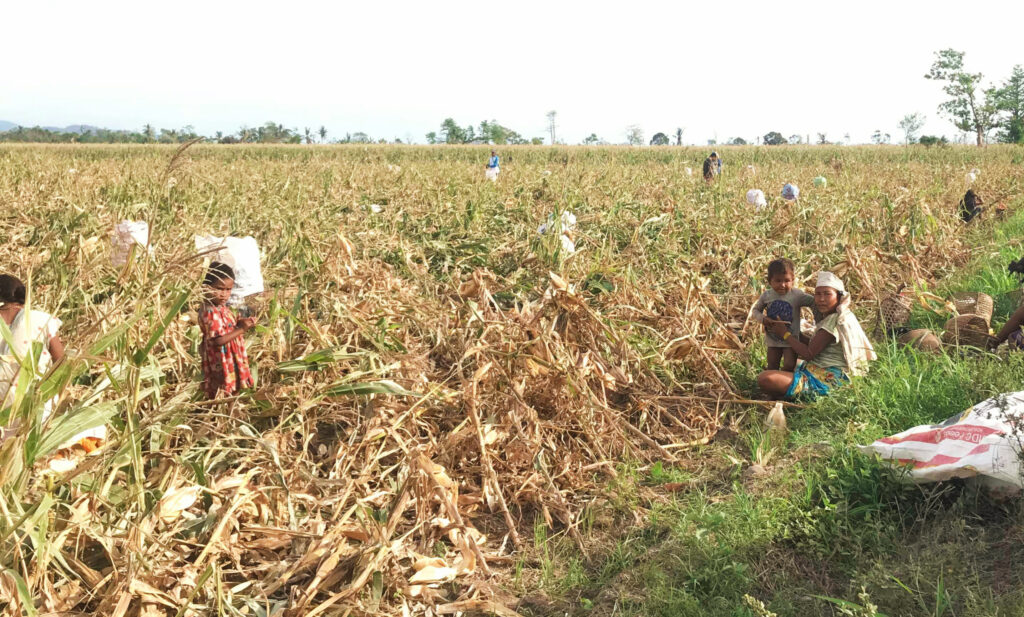 One of the farming communities which was severely damaged is Sitio Payompon, Sta.Lucia. It is located around 30 minutes away from town proper of Sablayan. Poor families here who do not own farmlands work in the fields – planting and harvesting corn, rice and mongo (Mung) beans. Small land-owners often borrow money to finance their crops so that they are not able to pay their loans once crop is lost or reduced due to typhoons or pests.
On the other hand, indigenous people who usually go to the mountains to hunt and gather food also work in privately-owned farms to have alternative source of income (see pictures above). Although wage from farm labour is a big help to families both living in low-land and indigenous communities, it is an unreliable source of income and would not be always sufficient to feed the growing needs of their families limiting children's access to proper nutrition, educations and overall well-being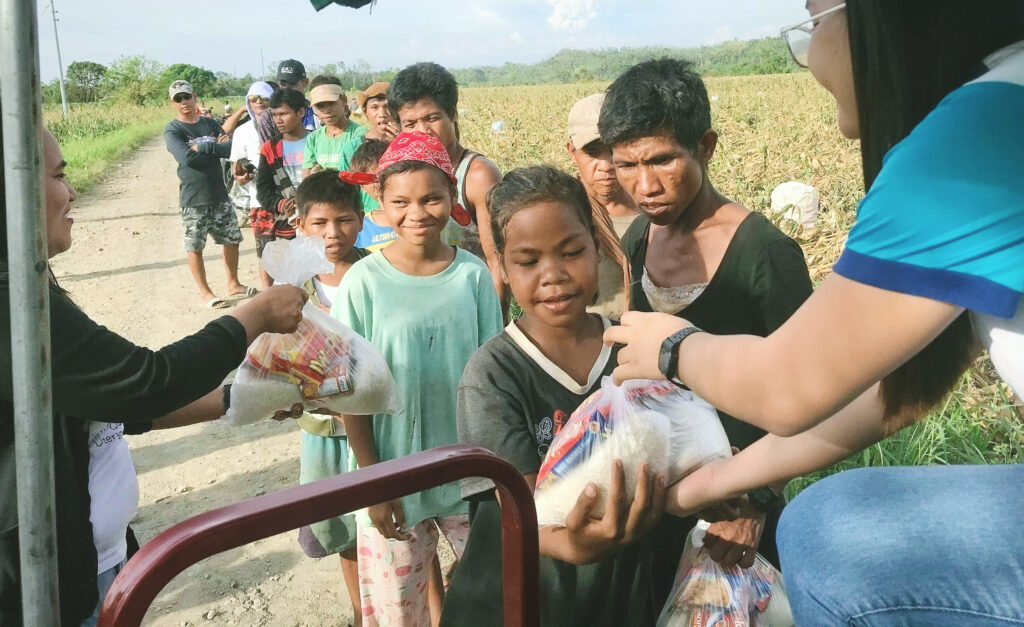 To extend help and share a spirit of hope to the affected families particularly those with young children, Donate-2-Create SABLAYANIHAN , with the help of generous donors , community officials and volunteers, organized a post-typhoon recovery activity.
Food assistance packages containing rice, canned sardines and noodles were given to one-hundred (100) households. Affected families were gathered in a local school where distribution of food bags was held. Volunteers also conducted a visit to nearby corn farm to distribute food bags to indigenous families who were still working in the fields with their children.
   Below are some of the pictures taken from this activity.