Slippers Distribution in Sto. Niño Elementary School - Brgy. Sto. Niño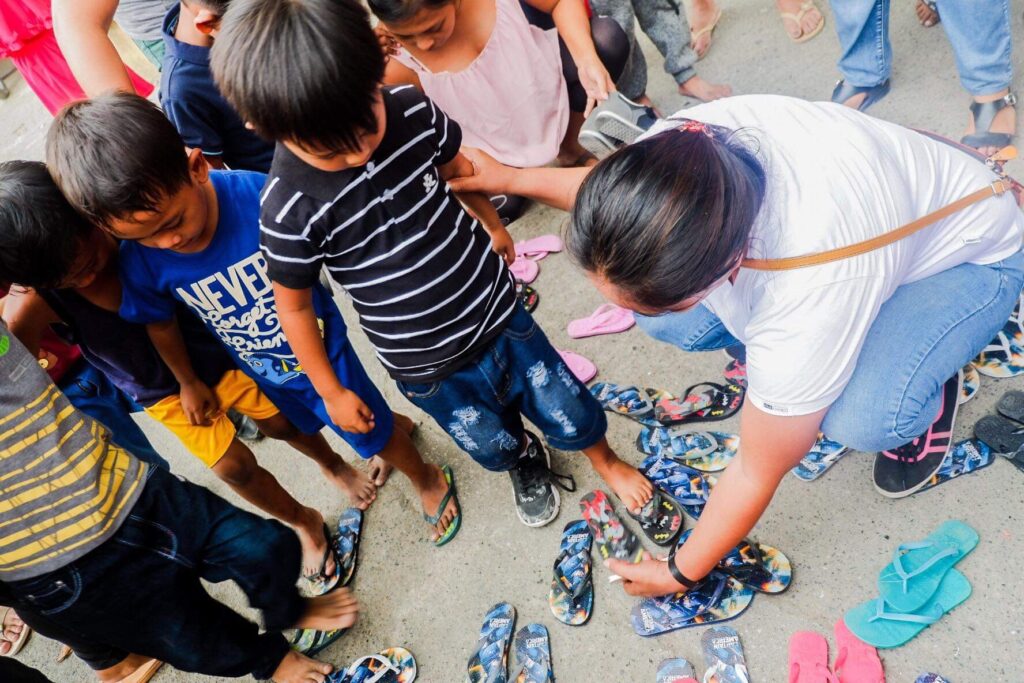 Most children attending Sto. Niño Elementary School are from very poor families.  It is common to see children going to school with their slippers. Parents already struggling to meet other basic necessities for the family cannot afford to replace their children´s tattered slippers.
     Although new pairs of slippers cannot ease the economic problems they face, having a new one can boost children´s self-esteem and gives them encouragement to go to school. In addition, a pair of new slippers can replace the damaged ones offering them more protection from foot infections and injuries.
   Through the generous support of our donors and volunteers and cooperation of all the teachers and parents, we managed to give 89 new pairs of slippers to the children.  These new pairs of slippers not only  provide protection to their feet on their way to school, instill a sense of hope to the children and feel happier going to school and participate in social activities but also reduce the financial burden of their parents.
Below are some of the snaphots taken from the activity.