Slippers for SPED Learners in Sablayan National Comprehensive High School, Barangay Sto. Niño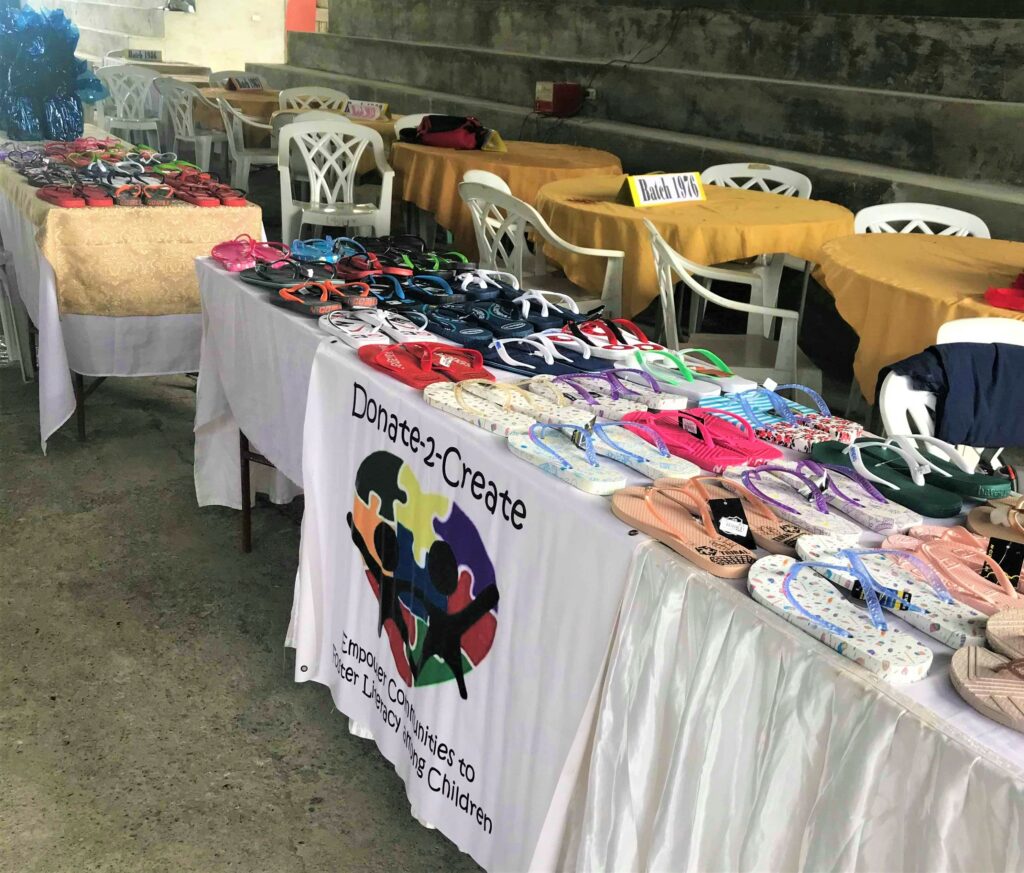 Academic success is very important but it isn't the end goal.We would like to give children encouragement and right support to nurture a strong sense of self-confidence and a solid foundation for lifelong success. This is also true for Special Education (SPED) learners.  Apart from providing them appropriate environment for learning, we can also provide ways to help them help themselves to face challenges in life.
      Having new slippers  may be an ordinary thing to have for other children, but for SPED learners particularly those with families who struggle to provide their daily needs,  this can make a big difference.  New slippers can protect their feet better ;  and reduce bullying incidence they experience by making sure that they their footwear appropriate and not tattered.
      The slippers distribution to SPED learners in Sablayan National Comprehensive  High School (SABNACOHIS ) as a part of its 50th Foundation Celebration was a success.
       In behalf of SABCONAHIS Special Education Department, parents and all volunteers, we would like to thank all the donors  for your generosity and we hope to see you again in our next activity.