SOLAR LIGHTING SYSTEM KIT DISTRIBUTION TO MANGYAN FAMILIES IN SITIO TABTABAN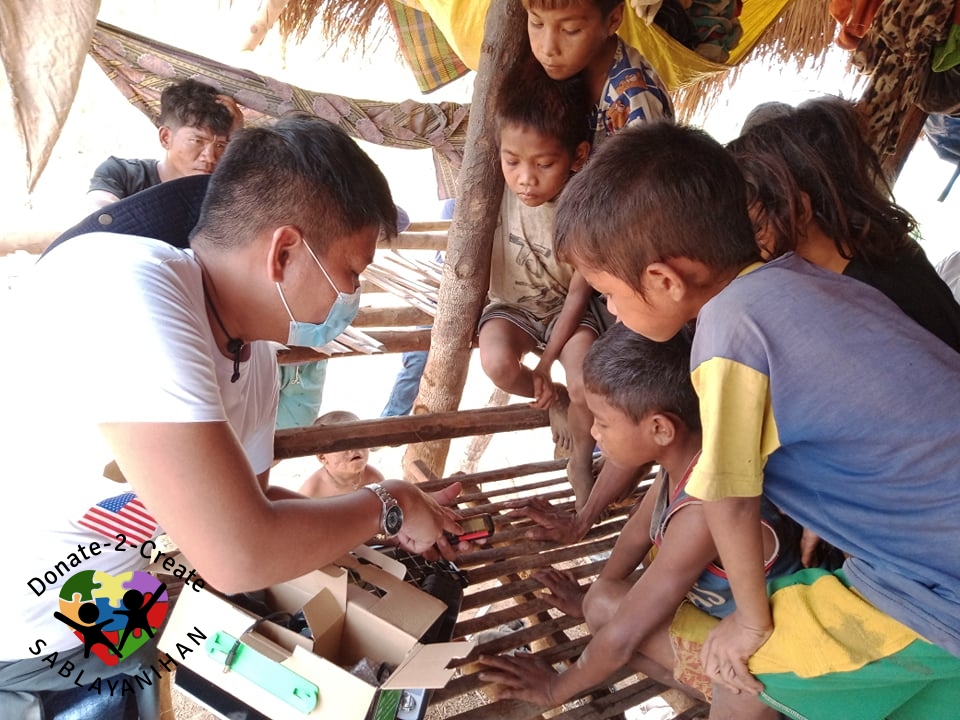 Last Valentine's Day, volunteers and supporter of Donate-2-Create Sablayanihan visited the Mangyan community in Sitio Tabtaban  located in Barangay Tuban. That day, we distributed the solar lighting system kit that we promised to them during our last meeting. The lighting kit will help them to have a reliable source of light at night. With the additional light, children can still play at home, or do their homework ; and parents can do more household chores, or the family can simply enjoy their time together. We also checked the source of water and the topography of the area to determine the feasibility of our next project for the community.
We thank everyone for their participation.
Below are some snapshots from the activity.