Typhoon Relief Distribution in Barangay Paetan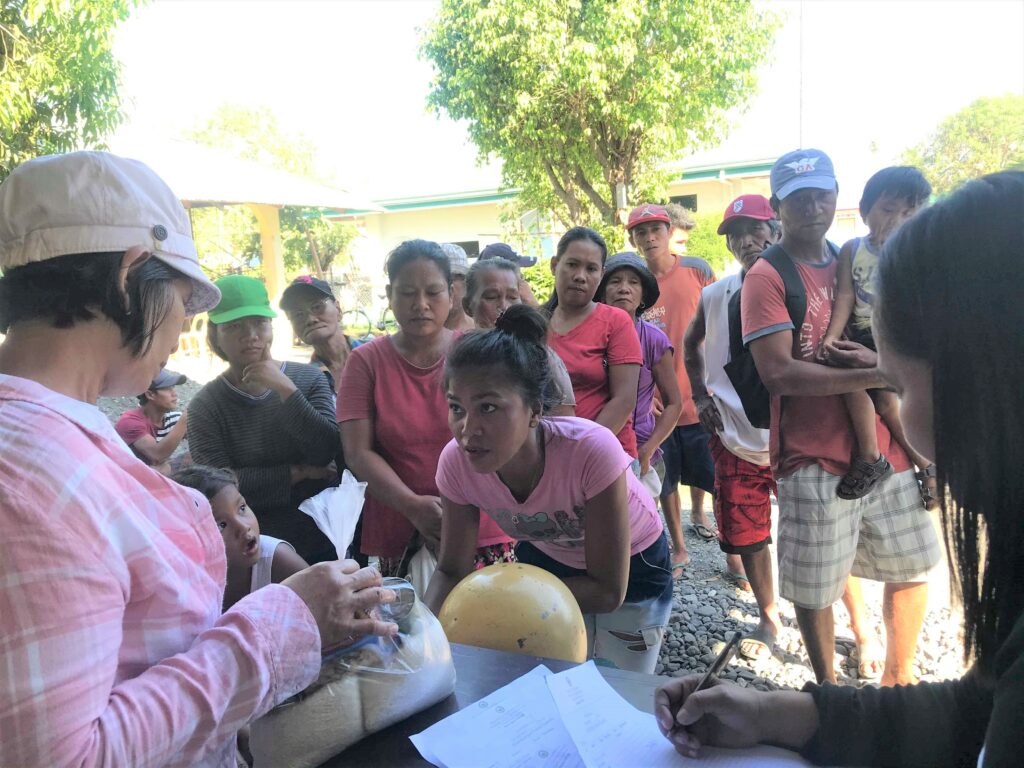 Barangay Paetan is one of the barangays in the municipality of Sablayan which was badly hit by strong winds and torrential rains of the typhoon. It left substantial damage to infrastructure and agriculture sector. As the barangay solely relies on farming such as rice and corn cultivation,  it may take time for families to recover. Most families  here are already living at or near the poverty line before the typhoon.
Most of the farmers resort to taking out loans to finance their crops. Their dependence on farming for survival and poverty makes them vulnerable to natural disasters, so that when a disaster strikes, it could take them further into the vicious cycle of debt. Since most families have large number of young children, more poverty exposes more children to increasing risks of exploitation, malnutrition  and mortality rates.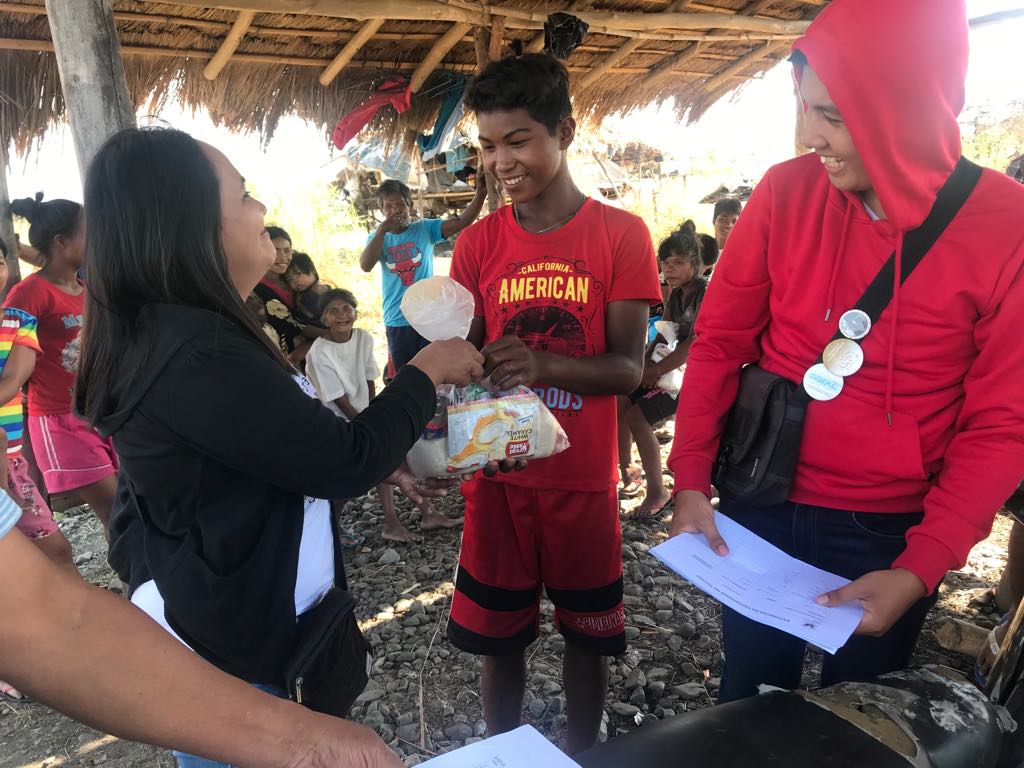 To extend help, and boost community spirit and hope to the most disadvantaged families, particularly those with vulnerable young children, person with disabilities and older people and families from indigenous (Mangyan) communities,  Donate-2-Create SABLAYANIHAN conducted a relief activity through the cooperation of local officials, donors and youth volunteers.
Through our family visits and community gathering , over 100 families from the seven (7) sitios or settlements in the barangays received short-term assistance which consists of rice bags, canned goods, coffee and instant noodles.