Typhoon Relief Distribution in Sitio Suha - Barangay Buenavista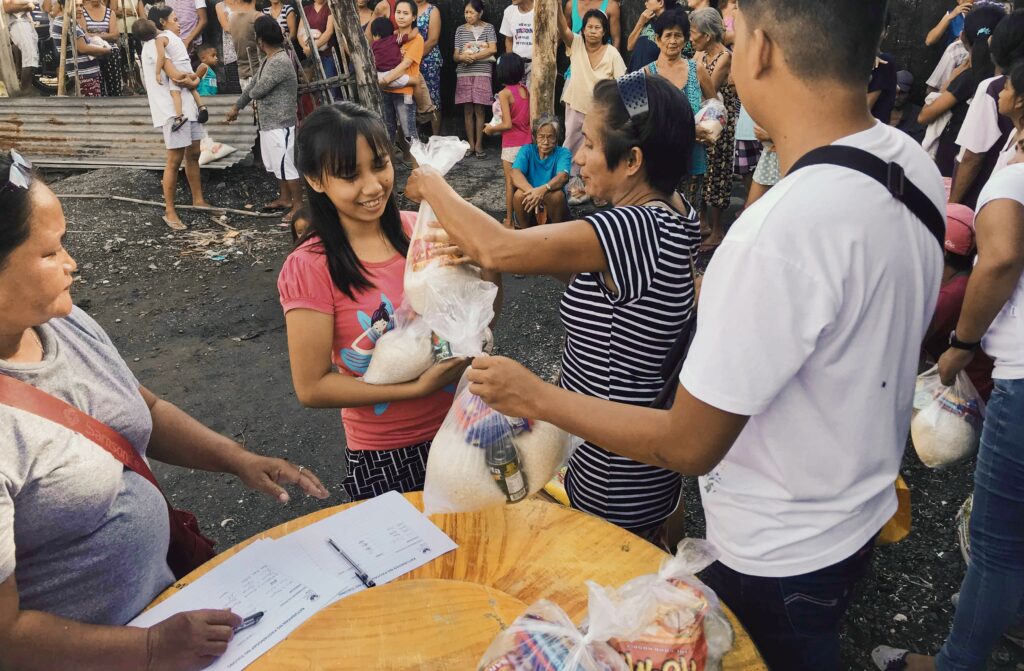 Two weeks after Typhoon Tisoy brought widespread destruction and forced evacuation in Sablayan and neighboring municipalities, many communities especially those along coastal areas and far-flung farming settlements still struggle to rebuild or repair their damaged homes and recover from losses of livelihood.
  Similar to other communities along the Sabang River, Sitio Suha suffered from flooding and damaged houses due to strong winds and heavy rains. Most families espcecially those with vulnerable young children and/or disabilities are the most affected.
   Around 200 families live in Sitio Suha. Although most of them are often unemployed, some  of them find temporary employment through Department of Labor and Employment (DOLE) Tupad Program. It is a ' community-based package of assistance that provides emergency employment for displaced workers, underemployed and seasonal workers, for a minimum period of 10 days, but not to exceed a maximum of 30 days, depending on the nature of work to be performed'. This includes social and economic community activities such as de-clogging canals, cleaning streets, infrastructure repairs and other similar work.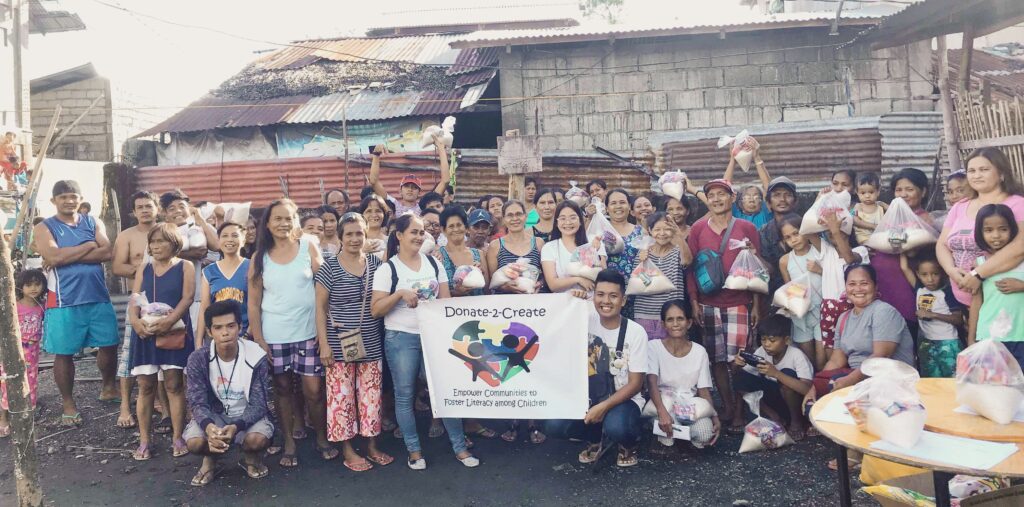 The 'already' poor condition of the community was exacerbated by the destruction brought by the typhoon. This further puts many young children, people with disabilities and older peopple in vulnerable conditions , compromising their well-being.
   To help ease some of the financial burden of the needy families while they are trying to recover from their losses, Donate-2-Create distributed short-term food assistance which consists of rice, instant noodles and canned foods. With the continuous support of our donors, assistance of community officials and volunteers, we managed to give food bags to over 100 families.
    Below are some pictures taken from activity.