VISITATION AND FEEDING ACTIVITY IN MIGRATING MANGYAN COMMUNITY, BRGY. BATONG-BUHAY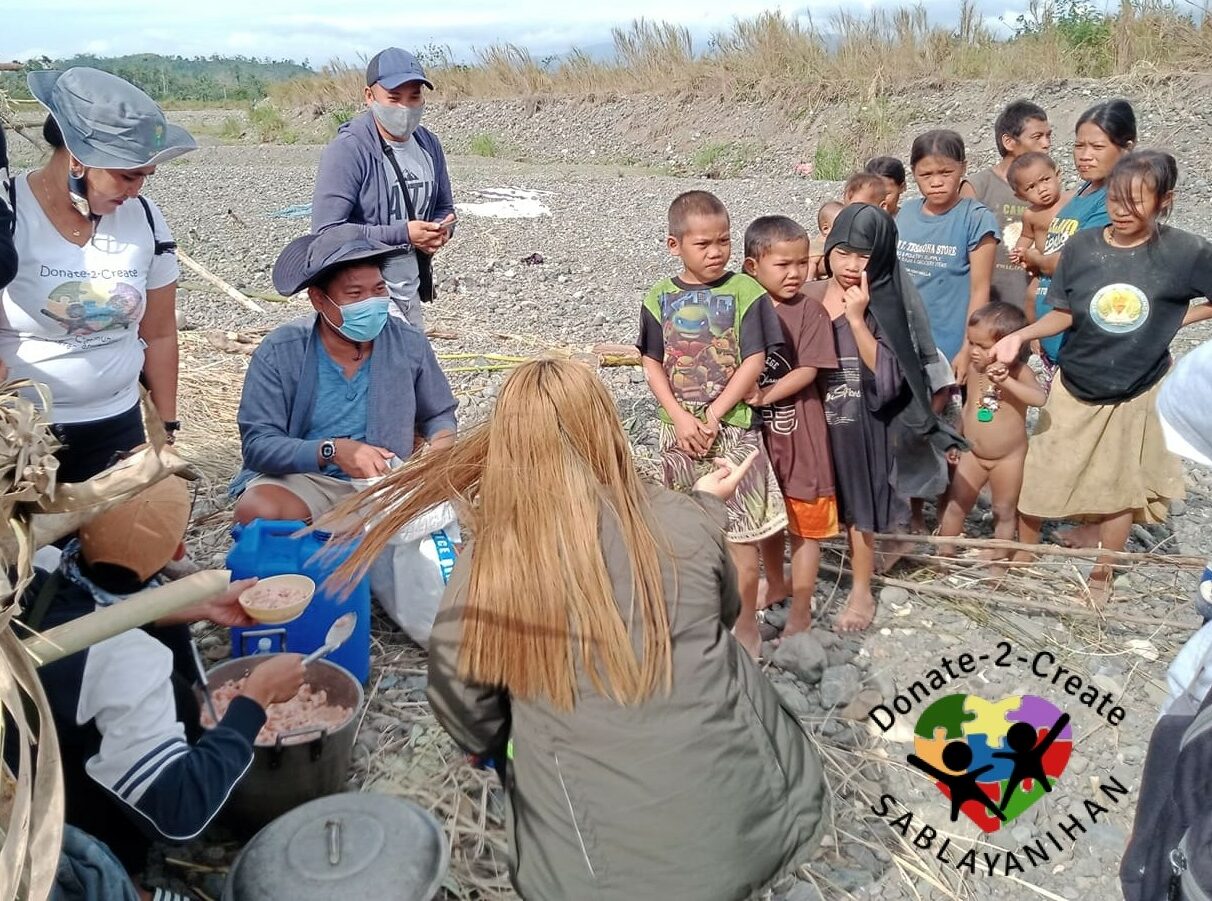 We paid another visit to Mangyan Community in Sitio Tabtaban last weekend to discuss our upcoming project. However, the families left their houses and moved to the riverside in Brgy. Batong-Buhay. According to them, they do not have a reliable water source in Sitio Tabtaban. They also chose not to ask for a share of water from other families – the 'Tagalogs' or lowlanders since it often create conflicts. Hence, they move back to their former settlement in Tabtaban during the wet season and move to the riverside again in the summer months.
Around 20 families move back and forth to have a reliable source of water. This means they have to build small shacks every time they settle along the riverside. These make-shift shelters from grass and small branches offer less protection from rain, wind and severe heat putting children and older people at greater risks. Even food is scarce in the area, they manage to find 'nami ` or wild yam for their supplementary food.
That day, we also conducted a feeding activity and presented the eco-project for the community.
We would like to thank all the volunteers who participated and our generous sponsors that made the activity possible.
Below are some pictures taken from this activity.